"We want CrossFit athletes and coaches to have the best workout of their life, every day."
When I first walked into CrossFit Laguna Beach in 2009, I had just finished a decade building a software company back in Chicago . The long hours, sloppy eating (mmm pizza), and stress had taken their toll. I had the body to show for it.
It felt strange at first to be treated like an "athlete" by CFLB owners Nick, Jimi and Madeline (now re-named Cinco CrossFit). After all, it had been a long time since the high school baseball and swim teams. But their matter-of-fact confidence in me was contagious and, after a few weeks, I signed up Shayna too.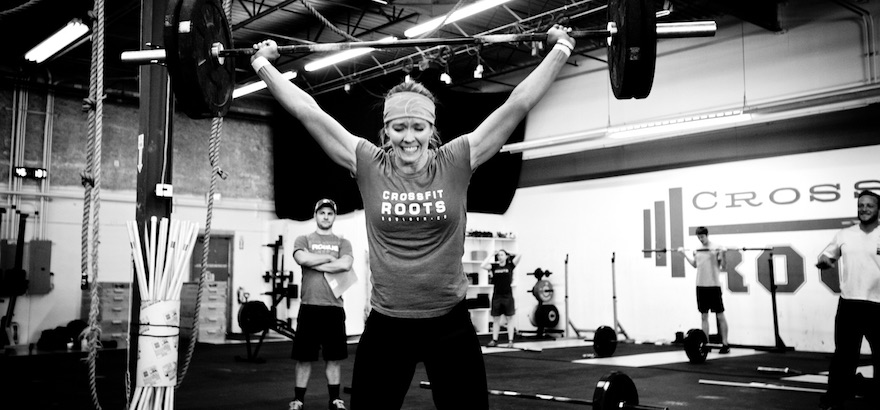 Shayna @ CrossFit Open 13.1
She had just given birth and, in retrospect, I probably should have asked her first! But the community spirit and physical transformations happening in this place just couldn't be ignored.
Like drinking from a firehose, we took it all in. Through several years of humbling workouts, competitions and certifications, we had changed our thinking on the role of nutrition and exercise in our family's life. Who knew that 100 words could say so much?
We realized that we weren't alone.
This community of like-minded people, from many walks of life, shared common attitudes and goals about health. Even more, status here wasn't determined by your education, paycheck, or even your position on the leaderboard. In this community, it is effort and progress that we honor and celebrate.

CrossFit Roots, July 4th, 2014, WOD and picnic
After moving to Colorado, we wanted to give back and, like many others, we thought about opening a box. But when we joined Nicole & Eric's incredible CrossFit Roots, we knew we had found our local tribe. So what could Shayna (a talented designer) and I (tech/biz guy) do to support this movement?
The WOD is the heart of your box.
In our CrossFit journey, something that stood out was that the best boxes had two things in common: excellent coaching and a strong community. The equipment, the location and even the monthly prices didn't seem to matter much. In fact, we realized that a top-tier affiliate was defined by those two ingredients.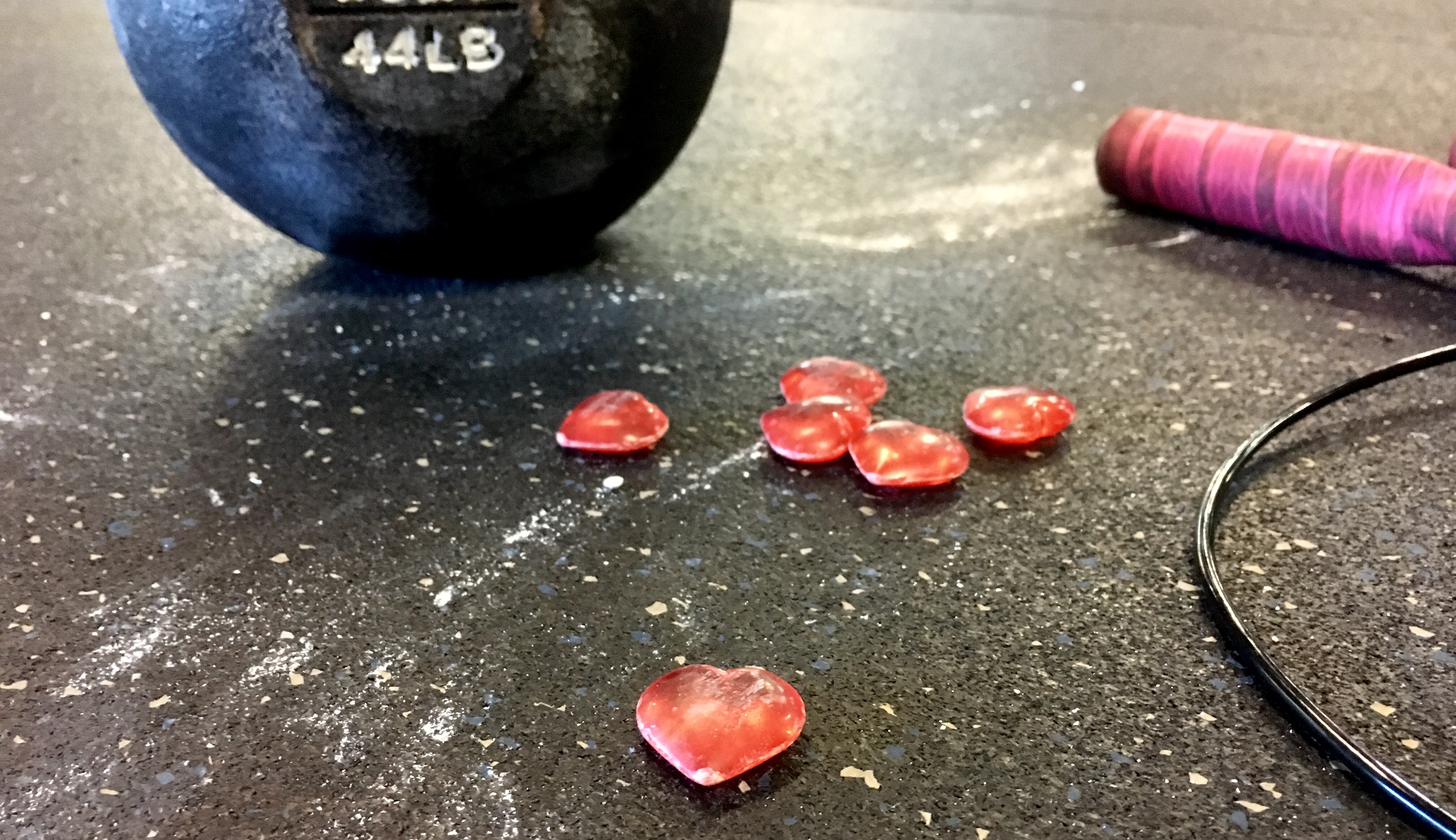 And since coaching and community come together in the WOD, we knew that we wanted to build a CrossFit-specific workout tool that helped others have the best workout of their life, every day.
"The WOD is the heart of your box. It is what your coaches teach, it is what your athletes come to do, and it is what we all talk about."
What does SugarWOD do for me?
For athletes, we will help you come to class feeling prepared for the day's workout. We've built a place where you can give to and receive support from your box-mates, while tracking your own progress.
For coaches, we want to enable you to grow professionally, while giving high-quality, personalized training to your clients. SugarWOD is a tool that can help with programming, workout plans, and staying on top of your athlete's numbers.
And affiliate owners, we simply want to help you scale a sustainable, thriving business, so that you can spend more time developing your coaches and athletes.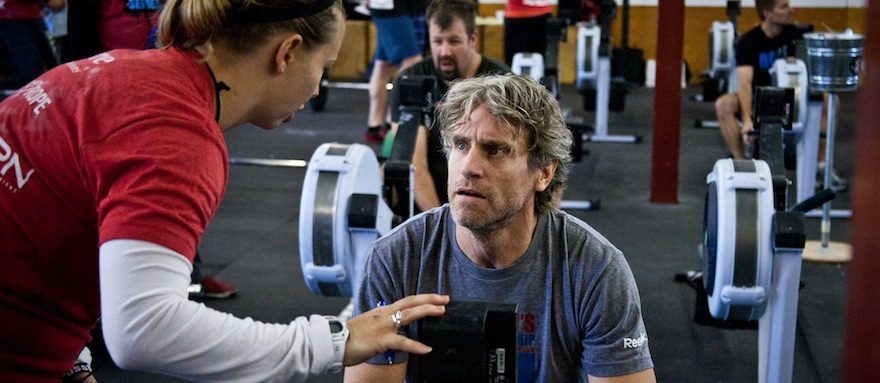 Drew @ Front Range CrossFit Master's Competition, Oct 2013
What about member billing, isn't an all-in-one better?
We've all heard Greg Glassman say that "nature punishes the specialist" and so we strive for well-rounded physical preparedness. But software is different and doing too much is a recipe for mediocrity. As markets mature they demand best-in-class tools that do one or two things really, really well. We share this outlook and we think that our community deserves the best.
Of course, having these back-end processes working smoothly are critical to running your business. You should choose a product that matches your business's accounting and reporting needs. We work well with many top providers in each region around the world and will happily make recommendations or introductions.
Why call it "SugarWOD"?
It's a joke. We think that sometimes, just sometimes, we can take ourselves too seriously in the pursuit of functional fitness nirvana. So instead of www.ExplosiveWODMania.com, we went with something a bit light-hearted.
You probably have a core group of fire-breathers that already have great workout preparation and tracking habits. SugarWOD is sort of "workout software for the rest of us." We want everyone in your box to be involved, and we hope to do this with a sense of style and fun.
While we do think that SugarWOD is pretty sweet and addictive, we fully recommend that you keep sugar out of your diet. Except on your birthday. And donuts.
You are leading this movement.
We've changed a lot since we started as a free service in 2013. With your feedback and support, SugarWOD grown to be a full-time business, serving nearly 1000 over 1200 affiliates every day! Along the way, this community has incredibly shared nearly 6,000,000 9,000,000+ workouts and given nearly 20,000,000 over 30,000,000 fistbumps to each other. We're very excited to see what comes next!
You're changing lives and we're here to support you. Please check out our demo videos and FAQs. If you like what we're doing, consider giving SugarWOD a go at your box by starting a free trial.
fistbumps,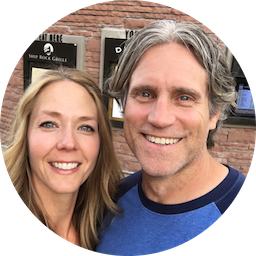 Drew and Shayna
Boulder, CO
Oct. 2016